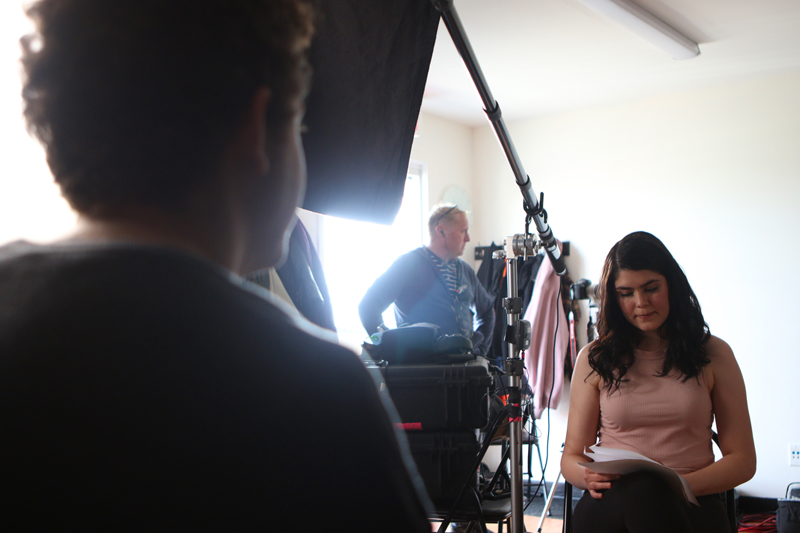 ACCEPTING APPLICATIONS
for our 2023/24 Full-Time Program!
Your Start in the Industry
With film production in B.C. at an all-time high, now is the time to develop the skills for a career in film and television. Join us at VAD Arts and take the first step to becoming a working actor!
Our signature full-time Acting for Film & TV Career Training is an 8-month acting program that is fully designated by the provincial and federal governments, and StudentAid BC.
Graduate equipped with a diploma, professional CV, industry standard headshots, audition demo reel, and the skills and confidence to launch your professional acting career in film, television, or theatre.
As COVID-19 restrictions are eased and productions open up, we expect our industry will flourish as never before!
THE PROGRAM
The program's rigorous learning schedule consists of in-class study and assigned homework set by our professional faculty. This is balanced by a supportive group of students, enthusiastic and committed instructors, and the opportunity to study in the beautiful city of Victoria, B.C. We combine two of the most successful acting techniques used in modern actor training — Movement Psychology and Meisner Approach — to develop performers who excel in front of the camera and in front of a live audience. As a VAD Arts student, you will gain a foundation in naturalistic acting techniques that prepares you for a successful career in film, television, and theatre.
Now booking auditions for our 2023/24 intake which runs September, 2023 to May, 2024
Want to get started or simply find out more?
Information and Policies
PROGRAM DURATION
September 2022 – May 2023
COST
$13,500 Cdn(+GST) domestic.
$15,500 Cdn(+GST) international.
The Academy is StudentAid BC Designated.
Please see our Refund Policy.
"Any person looking to embark on a career as an actor would do well to study with Joe. He has the ability to understand and engage with actors in pragmatic language. He is able to shape each individual actor by holding them accountable to the work, while coaxing the best of who they are to come out and play in a safe environment. He is able to do this with a profound respect and love that very few acting coaches have. The knowledge that Joe passed on to me provided me with a strong foundation as an actor. To this day, any discovery I make in this art form has the fingerprints of Joe's guidance and coaching."

IMDB:Warren Chow – Cosmopolis, Crash and Burn, The Listener

"Joe is without question the finest teacher I have had… His way of teaching can be intensely personal, but never invasive. How does he do that? I think I speak for all of us when I say that working with him has been a profoundly transformational experience. Thank you, Joe."

Jamie Nesbitt – Multi award-winning theatre artist, Vancouver

"Jason Stevens and his Movement Psychology class are crucial components to the VAD Arts experience. Jason has a way of teaching that is active, engaging and incredibly thought provoking to actors. He maintains a safe working space for actors and guides them to make discoveries vital to their development. A phenomenal teacher."

Talietha Sangha