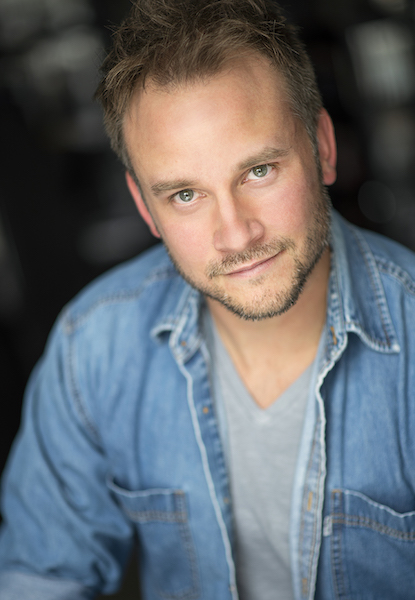 Courses Taught
Advanced Acting for Film & TV
Biography
Graduated from the Acting for the Camera Program at Capilano University. Quickly signed on with an agent and began working on lots of the film and TV programs as well as commercials being shot in Vancouver. Continued his training with some of the best instructors Vancouver has to offer which include William Davis, Matthew Harrison and Marc Brandon.
In 2006, broadened his horizons into writing, directing and producing. Started up his own "Kids in the Hall" style comedy group called "The Usual Degenerates" which performed in such venues as The Presentation House, Deep Cove Theatre and Scotia Theatre. In 2007 The Usual Degenerates were invited to perform in The Festival of Plays and won the Adjudicators Award by Dean Paul Gibson.
From 2010 to 2012 was an instructor at the RSA Academy on Granville st in Vancouver. Taught a variety of classes such as scene study, audition techniques, emotional preparation, cold reading, film history and "business" of acting. Several of my former students went on to have successful careers whom include Corey Woods, Eric Bempong and Ayzee Kirchoffer.
In 2014, he wrote, produced, directed and co-starred in a science fiction/horror short film called "Seeing Red". The film had lots of success in the world wide festival circuit as it got accepted into 17 festivals and won 5 awards. The film was bought by Shorts International and most recently Telus Optik TV.
In 2016 performed in another Festival of Plays production. His portrayal of Aldo The Butler in Walter Marks "The Butler Did It" won me the Best Supporting Actor Award at Mainstage BC.
Recently wrote a short horror film called "Night of the Djinn" which has won 3 awards in the festival circuit so far as well as been published into an E-Script by an American publishing company.
Courses Taught
Audition Psych 101, Michael Kostroff, Reality Curve Theatre
Animation & Radio Voice Workshop, Cathy Weseluck, Cathy Weseluck Productions
Scriptwriters Workshop, Rudy Thauberger, Praxis Vancouver
Grad Class 2011 Matthew Harrison The Actors Foundry
Pro Actors Workshop Bruce Greenwood Capilano University
Sit Com Workshop Matthew Harrison The Actors Foundry
Grad Class 2010 Matthew Harrison The Actors Foundry
Grad Class 2009 Matthew Harrison The Actors Foundry
Grad Class 2008 Matthew Harrison The Actors Foundry
Audition Tech Advanced Marc Brandon UBCP Building
Structure and Analysis Matthew Harrison The Actors Foundry
Scene Analysis Marc Baur Baur Studios
Audition Workshop Michelle Allen First Step Studio
6 Shooter Gun Training Richard Brooks
Weapon and Combat John Funk
Weekend Intensive Matthew Harrison Studio on the Drive
Awards
Best Supporting Actor Theatre BC (The Butler Did It)
Theatre BC Adjudicators Award (Usual Degenerates)
Drama Excellence Award
Haggar Acting Award
Performing Arts Drama Shield