Musicians Wanted!
New Course to assist musicians in Music Performance Delivery
You are invited to participate in the following research study: Shaking in the Wings: Creating a Drama-based Curriculum Derived from Actor Education to Address Music Performance Anxiety
Researchers: Principal Applicant (Kara Flanagan, PhD Candidate, Department of Curriculum & Instruction, University of Victoria). And Principal Investigator (Anita Prest, Associate Professor, Music Education, Department of Curriculum & Instruction, University of Victoria).
This course uses acting application to educate musicians to enhance music performance delivery, and mitigate impacts of stage fright, i.e., music performance anxiety.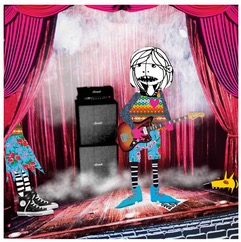 Upon completion of this course the successful student will demonstrate the ability to:
1. Analyze a performance "scenario" using terminology from acting and drama.
2. Characterize: identify, choose, and play a character in a performance or presentational scene.
3. Tell stories: create character objectives that are strong, specific, convincing, and performable.
4. Focus: demonstrate the use of acting methods to enhance focus, and sustain concentration, as well as mitigate distractions and performance-related anxiety.
5. Rehearse: demonstrate proficiency and confidence in building character, routine preparation and performing.

Benefits to prospective participants in the course and research study:
• Knowledge creation/experiential outcomes
• Opportunity for enhanced performance delivery skills.
Criteria for Participation:
1. You are either a music student, practicing amateur musician, or a professional musician;
2. You have experienced music performance anxiety, i.e. stage fright.
3. You are able to participate in-person and attend all course sessions, as well as participate in an interview at the end of the course.
4. You have a willingness to learn and have fun!
Advance registration is required. To register, please fill out the attached screening questionnaire and email the form to kara@vadarts.com. Then click on the paypal link below to pay to reserve your spot.
Note that this is a non-credit course and cannot be applied to a music program.
We acknowledge that we work as visitors on the traditional territory of the WSÁNEĆ (Saanich), lək̓ʷəŋən (Songhees), Wyomilth (Esquimalt) peoples of the Coast Salish Nation.
Dates: Saturday & Sunday Sept. 16-17, 10am – 5pm
Venue: MacLaurin Building, B0037, University of Victoria
Course Format: In-person (12 hours). Plus a 1 hour exit interview (in-person or Zoom).
Cost of Course: $229 + GST
Credit card payments are managed securely through PayPal. To pay via credit card, please select "Don't have a PayPal account?" on the next screen.
We do not offer refunds, partial refunds, or make-up classes.
Choose your dates from the menu below and hit PAY WITH PAYPAL
Get In Touch!
We're happy to answer any questions you have about VAD Arts or provide more information about our classes.