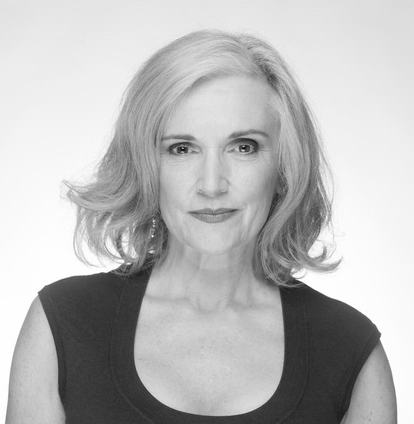 Courses taught
Audition Technique and Career Development
Acting for Film & TV: Intermediate
---
Education
Banff Center of Fine Arts
Actor's Foundry
Screen Actor's Studio
---
Biography
Joanne has appeared on stage at the Citadel Theatre, Chemainus Theatre Festival, Workshop West, and Chinook Theatre, among others, in productions ranging from Shakespeare to Moliere, to new Canadian dramas and comedies.
Some of her recent film and TV credits include the lead in the feature Cascadia (2010), as well as roles in feature films.
Joanne has also worked as a television reporter, a radio host for some of Canada's top stations, and hosted several long-running nationally syndicated radio programs. Joanne is also a successful voice-over artist, having been heard on hundreds of radio and TV commercials, as well as documentaries, animations and more.
Joanne has studied at the Banff Center of Fine Arts, the Actor's Foundry, and at the Screen Actor's Studio. Joanne teaches students techniques to succeed in auditions, as well as the path for their career development.
---
Credits
Actress
She Made Them Do It (TV movie) – Betty
Kill for Me (2013) – News Anchor
Arrow (2012, TV series) – Reporter #1
Honor Thy Father (2012) – Reporter #1
Locked in a Garage Band (2012) – Scott's Mom
TRON: Legacy (2010) – Reporter #1
Cascadia (2010) – Cassie Moore
Stranger with My Face (2009, TV movie) – Ellie Abbot
Whispers and Lies (2008, TV movie) – Farm Wife
The L Word (2008, TV series) – Megan Swisher
Lights! Camera! Action! (2008) – Megan Swisher
LGB Tease (2008) – Megan Swisher
Crossroads: A Story of Forgiveness (2007, TV movie) – Wanda Rollins, TV reporter
The Mermaid Chair (2006, TV movie) – Woman Patient
Trophy Wife (2006, TV movie) – Deborah Winters
Runaway Production (2006, short) – Alexa Zsulanz
Augusta, Gone (2006, TV movie) – Dr. Grey
Behind the Camera: The Unauthorized Story of 'Charlie's Angels' (2004, TV movie) – Casting Director
The Survivors Club (2004, TV movie) – Reporter #1
Croon (2002, TV movie) – Mrs. Brezinski
The Kidnapping of Baby John Doe (1987, TV movie) – Receptionist
Testimonials
"Working with Joanne was a safe and comfortable experience for me. I felt energized by her positive nature and focus, while being  able to play and take the risks that I needed to. Since working with Joanne I have booked numerous commercials, my first TV appearance, and am currently performing on stage. I know that my success is due in part to Joanne's encouragement, honesty, and work ethic."
Tonya Albers – Actor, Vancouver
---
"I'm very pleased to say I have had the pleasure of working with Joanne Wilson on several occasions and have found her professionalism both admirable and inspiring. In short: I have learned from Joanne. Besides simply watching her prepare and perform, I have also sought her out for guidance. Recently Joanne coached me prior to an important audition I had coming up and, through her direction, I left feeling far more confident and secure in the interpretation of my character. I would recommend Joanne Wilson to anyone who seriously wishes to pursue acting, both on stage or in film."
Barry Bowman – Victoria, B.C