The Professional Actor: A Zoom Series
 CONTINUING STUDIES
Duration: 4 Evenings/2 hours |
Instructor: Adam Thomas | $259 (+GST) | May 26 – July 14

|
Send Interac-etransfer payments to apply@vadarts.com
or choose your dates from the menu below and hit PAY WITH PAYPAL
We do not offer refunds, partial refunds or make-up classes.
---
*Due to current COVID-19 restrictions, part-time classes are being offered online through Zoom*
THE SELF TAPE – 2 evenings/2hrs
The first class will be a lecture about the self tape process. How it all works in the Covid world. The big changes from in-person auditions to self tapes. What actors need to self tape (lights, camera, backdrop, editing software, readers, etc.) Class two, the students will have a chance to perform in mock auditions. Material will be handed out the day before and students will be expected to treat this as a real self tape audition. Their self tape will be shown in class and critiqued by the instructor and their peers.
THE ACTOR'S SURVIVAL GUIDE – 1 evening/2hrs
A straight up lecture class on several topics geared to more of the business side of acting: What actors need to get started. Where to find work? What does an agent do? How do we endure the slow times of the business? The importance of having a "plan B". Staying busy and overcoming the mental fatigue the acting business brings on performers.
IN THE ZOOM Q&A featuring TANNER ADAMS (special guest) – 1 evening/2hrs
Ever wonder what happens behind the camera? How does everything that happens on set get put together to form the final product that we see on screen? Tanner is an award winning director, DOP and editor with 20 years experience in film and animation. He has worked on reality TV, feature length films and shorts. His most recent credit has been lead story editor on Octonauts: Ring of Fire. During this Q&A, Tanner will take us on a journey through the inner workings of the film making process and show us the "full scope" of how movie magic is made.
Credit card payments are managed securely through PayPal. To pay via credit card, please select "Don't have a PayPal account?" on the next screen.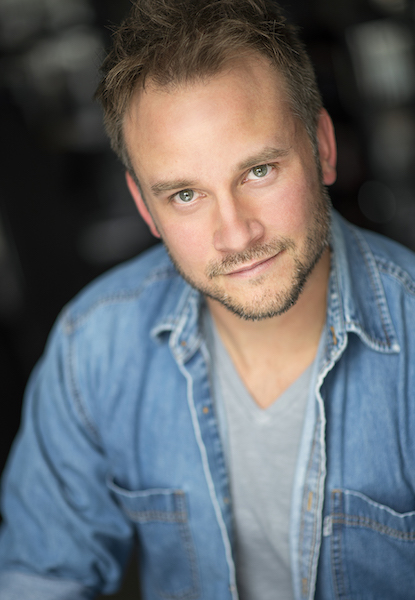 Adam Thomas graduated from the Acting for the Camera Program at Capilano University. He quickly signed on with an agent and began working on lots of the film and TV programs as well as commercials being shot in Vancouver. He continued his  training with some of the best instructors Vancouver has to offer which include  William Davis, Matthew Harrison and Marc Brandon. 
In 2006, Adam broadened his horizons into writing, directing and producing. He  started up his own "Kids in the Hall" style comedy group called "The Usual  Degenerates" which performed in such venues as The Presentation House, Deep  Cove Theatre and Scotia Theatre. In 2007 The Usual Degenerates were invited to  perform in The Festival of Plays and won the Adjudicators Award by Dean Paul  Gibson. 
From 2010 to 2012 Adam was an instructor at the RSA Academy on Granville St. in Vancouver. He taught a variety of classes such as scene study, audition  techniques, emotional preparation, cold reading, film history and "business" of acting. 
In 2014, he wrote, produced, directed and co-starred in a science fiction/horror  short film called "Seeing Red". The film had lots of success in the world wide  festival circuit as it got accepted into 17 festivals and won 5 awards. The film was bought by Shorts International and most recently Telus Optik TV.
In 2016 Adam performed in another Festival of Plays production. His portrayal of  Aldo The Butler in Walter Marks "The Butler Did It" won him the Best Supporting  Actor Award at Mainstage BC. Adam now continues to work on productions being filmed in Vancouver and Victoria. 
https://www.imdb.com/name/nm1468568/?ref_=nv_sr_6?ref_=nv_sr_6