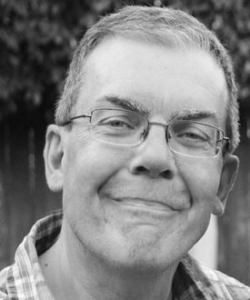 Courses taught
---
Biography
Ian Ferguson moved to Victoria three years ago to take the position of Creative Director for Less Bland Productions, producing & directing the first season of 'She Kills Me' for APTN, and writing & directing the feature film Gone South: How Canada invented Hollywood, which won a Best Documentary at the Glendale International Film Festival, and which aired on Superchannel in 2015. He has taught and directed at The Second City, the Chicago Improv Festival, and York University's Department of Theatre, among many others and has been fortunate enough to work with a veritable "who's who" of celebrities, from Gordie Howe and Alex Trebek to Seth Rogan and Howie Mandel. With his brother, Will Ferguson, he is the co-author of the best-selling How to be a Canadian, which won the Libris Award for best non-fiction book of 2002, and he is the author of the 2004 Stephen Leacock Award-winning Village of the Small Houses, as well as an upcoming humour book about Canada.
---
Credits
Director
Sin City the Live Improvised Serial (Live Comedy Show)
She Kills Me (formerly titled The Broad Comedy Room). 13 episodes filmed in front of live studio audiences in Victoria. The series was broadcast on APTN in 2013/2014.
Television
Books