The Actor's Upgrade 
 CONTINUING STUDIES
| Wednesdays 8-10pm | November 10th – January 5th | Instructor: Adam Thomas |
| 841 Fisgard St. | $229 (+GST) |
Send Interac-etransfer payments to apply@vadarts.com
or choose your dates from the menu below and hit PAY WITH PAYPAL
We do not offer refunds, partial refunds or make-up classes.
---
We are finally back in the room! This course is designed to "level-up" the fundamentals of every actor and get you prepared for the increasing film and TV workload in Victoria!
This course will focus on advanced analysis, emotional preparation and performance.
TEXT ANALYSIS:
-In depth scene study breaking the material down into it's finest points.
-Fully understanding script as the writer intended.
-A comprehensive look at stage direction and what "clues" to look for.
EMOTIONAL PREPARATION:
-Partner and individual related exercises geared to breaking down our own personal walls.
-Discovering character and personal truths allowing conduits to be built between the two.
PERFORMANCE:
-Living truthfully in the moment.
-Being comfortable in your performance.
-Throwing away the starting blocks and simply doing the work.
This class will also prepare actors for what it's like to work on set. Terminology, set etiquette, and most importantly, bringing actors up to speed on the changes in the film business due to the global pandemic.
As the quality of the work increases, so does the difficulty. Hone your skills. Learn to bring your unique, authentic self to your work in this thrilling, high-octane and safe learning environment.
Credit card payments are managed securely through PayPal. To pay via credit card, please select "Don't have a PayPal account?" on the next screen.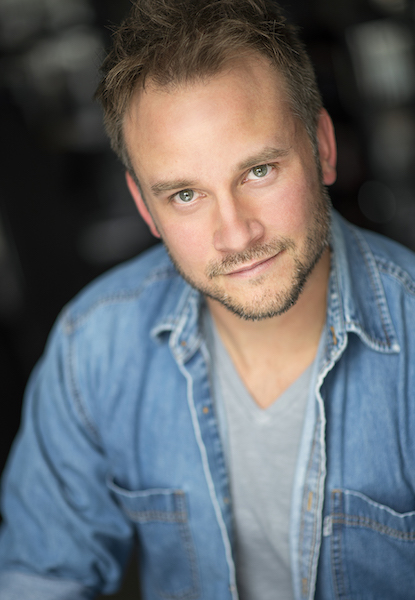 Adam Thomas graduated from the Acting for the Camera Program at Capilano University. He quickly signed on with an agent and began working on lots of the film and TV programs as well as commercials being shot in Vancouver. He continued his  training with some of the best instructors Vancouver has to offer which include  William Davis, Matthew Harrison and Marc Brandon. 
In 2006, Adam broadened his horizons into writing, directing and producing. He  started up his own "Kids in the Hall" style comedy group called "The Usual  Degenerates" which performed in such venues as The Presentation House, Deep  Cove Theatre and Scotia Theatre. In 2007 The Usual Degenerates were invited to  perform in The Festival of Plays and won the Adjudicators Award by Dean Paul  Gibson. 
From 2010 to 2012 Adam was an instructor at the RSA Academy on Granville St. in Vancouver. He taught a variety of classes such as scene study, audition  techniques, emotional preparation, cold reading, film history and "business" of acting. 
In 2014, he wrote, produced, directed and co-starred in a science fiction/horror  short film called "Seeing Red". The film had lots of success in the world wide  festival circuit as it got accepted into 17 festivals and won 5 awards. The film was bought by Shorts International and most recently Telus Optik TV.
In 2016 Adam performed in another Festival of Plays production. His portrayal of  Aldo The Butler in Walter Marks "The Butler Did It" won him the Best Supporting  Actor Award at Mainstage BC. Adam now continues to work on productions being filmed in Vancouver and Victoria. 
https://www.imdb.com/name/nm1468568/?ref_=nv_sr_6?ref_=nv_sr_6