Actor's On-Camera Workout
Introductory Class
Thursdays, 7-9pm | May 6th – June 24th | Online Delivery through Zoom|
$229 (+GST) | Instructor: Joe McCoy
Send Interac-eTransfer payments to apply@vadarts.com
or choose your dates from the menu below and hit PAY WITH PAYPAL
We do not offer refunds, partial refunds or make-up classes.
Course Description:

*Due to current COVID-19 restrictions, part-times classes are being offered online through Zoom*
Jump into something exciting as you learn the ropes of working in-front of the camera. It is perfect for beginners looking for a new adventure. This exciting in-person class will teach you the art of on-camera acting.
Please note that part-time studies do not constitute career training.
PAY FOR INTRO TO ACTING FOR FILM & TV
Credit card payments are managed securely through PayPal. To pay via credit card, please select "Don't have a PayPal account?" on the next screen.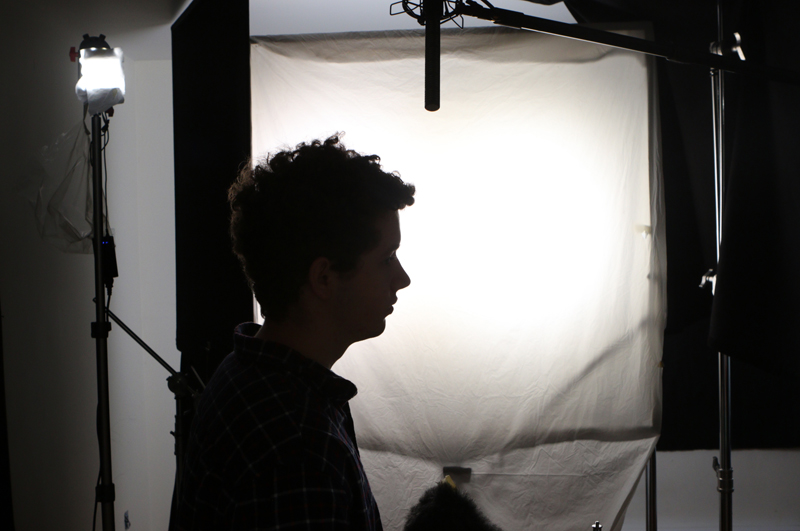 Joe McCoy
Courses Taught
Scene Study, Meisner Approach, Acting for Film and TV
Biography
Joe McCoy is Senior Educational Administrator of the academy and Head of the Acting Department.
A graduate of the William Davis Centre for Actors Study, Joe is a gifted teacher of the craft he has honed for many years as actor and director. He is known for his insight, uncanny observational skill and absolute passion as an educator.
 Intuitive and knowledgable, he works in a relaxed and often hilarious style that allows students to feel safe and free from judgement, while advancing rapidly in their work.
"Sometimes people arrive here not respecting themselves, but that doesn't last long. [chuckles] I think in-depth training re-humanizes us. There are as many acting languages as there are actors. I find that developing a common language with each actor is key, but even before that to establish the aesthetic of reverence for this work is vital. Then of course, we are irreverent with each other, which keeps people from getting too stuck on themselves. We are continually challenged to get out of our own way. I'm just a doorman, really. I show them the door, but they walk through by themselves." — Joe McCoy
Testimonials
"Joe helped me succeed in some of my earliest auditions. He believed in me… and this helped me to believe in myself. I loved working with him because he was honest and got right to the point. Thank you Joe for being a great mentor and coach; your help is why I am where I am today."
IMDB:Dylan Schmid – "Once Upon a Time," "Falling Skies," "Horns" with Daniel Radcliffe
---
"Any person looking to embark on a career as an actor would do well to study with Joe. He has the ability to understand and engage with actors in pragmatic language. He is able to shape each individual actor by holding them accountable to the work, while coaxing the best of who they are to come out and play in a safe environment. He is able to do this with a profound respect and love that very few acting coaches have. The knowledge that Joe passed on to me provided me with a strong foundation as an actor. To this day, any discovery I make in this art form has the fingerprints of Joe's guidance and coaching."
IMDB:Warren Chow – "Cosmopolis," "Crash and Burn," "The Listener"
---
"Joe is without question the finest teacher I have had… His way of teaching can be intensely personal, but never invasive. How does he do that? I think I speak for all of us when I say that working with him has been a profoundly transformational experience. Thank you, Joe."
Jamie Nesbitt – multi award-winning theatre artist, Vancouver
Credits
Film & TV (selected roles)
Davinci's Inquest (Brad Turner) – CBC
The Keeper (Paul Lynch) – Peace Arch Films
Lola (Carl Bessai) – Telefim Canada
The Land of the Blind (Andrew Struthers) – Fourth Eye Films
The Dead Zone (Ellie Kanner) – Lionsgate Films
Urban Myths by John Edwards
Stage (selected roles)
Heathen Valley by Romulus Linney (Harlan)
12th Night by William Shakespeare (Malvolio)
American Buffalo by David Mamet (Teach)
Hot L Baltimore by Lanford Wilson
Brilliant Traces by Cindy Lou Johnson (Henry)
Shivaree by William Mastrosimone (Chandler)
En Piece Detaches by Michelle Trembley (Henri)
Private Lives by Noel Coward (Gary)
The Woolgatherer by William Mastrosimone (Cliff)
Bury the Dead by Irwin Shaw (Driscoll)
Born Yesterday by Garson Kanin (Paul)
Directing:
Stage:
The Swan by Elizabeth Egloff
A Perfect Ganesh by Terrence McNally
Wrong Turn at Lungfish by Lowell Ganz
Picasso at the Lapin Agile by Steve Martin
The Memory of Water by Shelagh Stephenson
Social Security by Andrew Bergman
Crimes of the Heart by
The Woolgatherer by William Mastrosimone
Little Voice by Jim Cartwright
Agnes of God by John Peilmeier
Little Shop of Horrors by Howard Ashman
Extremities by William Mastrosimone
Central Park West by Woody Allen
Hotline by Elaine May
An Interview by David Mamet
Film: